>> Monday, March 27, 2006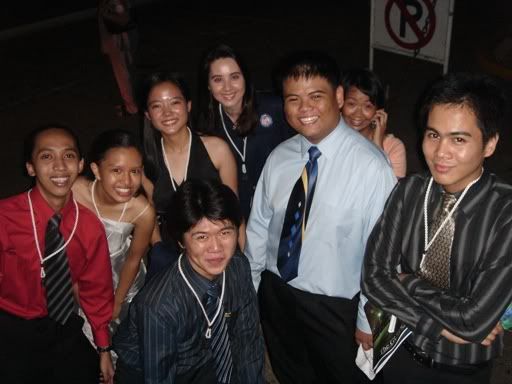 picture changed march 30, by the request of benny. haha. ayan na, pinalitan ko na!

is this proof that we are graduates?

is this the proof of the last picture that we will take?

is this the last smile that i will give to the camera with my friends?

is this the proof that block e will forever be block e?

will i still see those smiles again after we threw our diplomas in the air?

will i be able to sing the alma mater song with the block again?

haaay. graduation sentimental chorvaness.